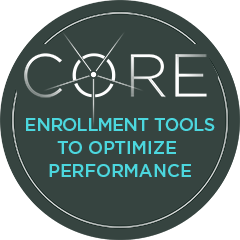 Make Better Decisions, Use the Best Data
KMR's Clinical programs are designed to help realize a company's clinical performance potential by providing clinical groups with both the analysis to help benchmark their performance against industry as well as the data to help make better business decisions. Whether trying to set realistic study start up performance goals or select the best sites, KMR's clinical programs are designed to meet the most pressing business needs.
The Clinical Advantage program is designed to assess a variety of performance objectives for senior leadership, covering both strategic and operational initiatives, including:
Cycle Time
Trial Cost
Clinical Productivity
Outsourcing Performance
Effectiveness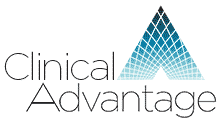 Each initiative is assessed for key drivers and trends using in-depth statistical analysis and a core set of metrics in which your company is benchmarked and ranked against your peers. Clinical Advantage offers a foundation in understanding your performance.
CORE, KMR Group's comprehensive enrollment suite, takes enrollment decision making to a new level. Questions relating to study placement, site selection, expansion into emerging markets, the length of recruitment and the number of sites are answered easily and within seconds. Getting a broader perspective on these questions is prudent business practice, which means accessing the most comprehensive information available. Designed to optimize enrollment, CORE provides critical performance information at each step of the recruitment lifecycle, including study start-up, country selection, site selection, site contracting and more.
In addition to Clinical Advantage and CORE Enrollment, KMR offers specialist studies and custom analytics to help clients meet their business needs.
Applications
Clinical Advantage

Cycle Time Metrix
Trial Cost Metrix
CRO Metrix
VAX Metrix
Diversity Metrix

CORE Enrollment

Enrollment Metrix
Enrollment Forecasting
Country Optimizer

CORE Site

Site Metrix
NextGEN Site Scorecard
Site Contracts
Each of our clinical tools is grounded by a unique feature: unparalleled industry benchmarking data. The type of performance information provided as part of these services is not available elsewhere and cannot be obtained from public sources. It is based on industry data collected directly from user companies, and consists of 10s of thousands of recent trials and approaching a million investigator sites.
Studies
Clinical Cycle Time Study
COVID Cycle Time Supplement
Site Contracts Study
Patient Diversity Study
Clinical Trial Cost Study
Phase IV/Medical Affairs Study
Site Performance Study
Startup Operational Performance Study